Computer buying Guide
Take look at the best computer systems that you can buy on a budget.
Question 1. How will you be using the computer?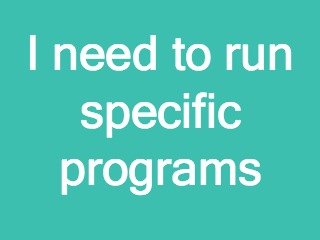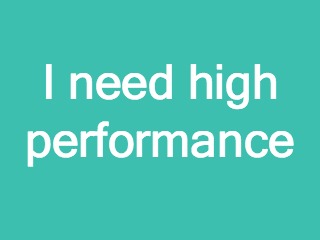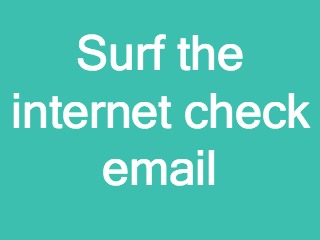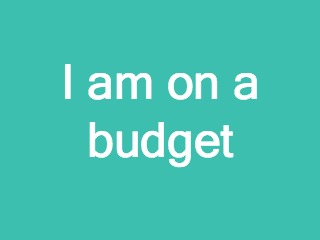 Outlook
If you need to run a business application like Microsoft Outlook you will mostly want to be on a Windows (Microsoft) computer.  That is not to say that you can not run Outlook on your Mac… you can with Office 365.  However from a production point of view I would recommend Windows if you are a heavy outlook user.
Accounting Software
So if you have to run a program like Quickbooks or Sage or an ERP "Non-Cloud" business accounting software then you will most likely need to be on Windows because you can not run that software on a Mac.
Design - Photo and Video
So if you are needing to run high end graphics intensive software for photos or video then you will mostly be using the Adobe suite.  And that software will run almost the same on Mac and Windows.  So either is fine.  If your photos and videos are for personal / family use I would use Mac.  iCloud is so simple and easy to use once you learn it that it would be hard to do the same thing on a Windows computer.  Windows 10 has a new creators update that just came out but I am still in a wait and see mode.
Media - Music and Videos
There are an infinite amount of music options – I would say that maybe Mac has a slight advantage but you can run iTunes on both platforms so it is not a big advantage.  Also streaming music is abundant – same with movies unless you need to do any type of editing.
Gamer
So if you are in this category you already know the answer – Windows.   No contest.  Enough said.
Movie Creation
So this is a tough call but most are going to go with the high end Mac.  Macbook Pro or Mac Pro.
Lot's of tabs Open and multi screens
Windows would have an advantage here in my opinion.  Because you can custom build your PC to have higher specs you can add additional RAM, Video Cards and SSD to make the PC do whatever you want.  Apple locks out the ability to update the ram and the hard drives on most of their computers not to mention that they charge a premium for those upgrades. 🙁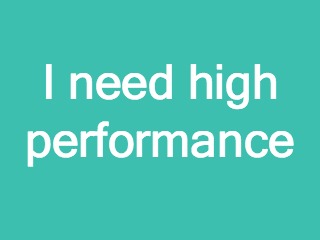 Is buying Used an Option for you?
Yes.  Older computers are ideal to run Windows 10.  Older Ram is very cheap and you can get a small SSD that will make the computer run super fast.  I just restored 2 computers that were given to me for a total cost of less than $100.00 – 8 GB of RAM SSD and 2 x 40″ HDTV screens.  Not bad…
Phone - tablet
So if you are only going to surf the internet and check email just get an iPhone or a iPad / iPad mini.  Really that is all you need.  "What about android?"  Well… all that I would say is that you should play with it before you buy… There are so many different versions of android that it is difficult to recommend a product.  But this iPad / iPad mini is a staple in the industry and will be for a very long time.  Again to save money you can go with a used or refurbished device and you should be fine.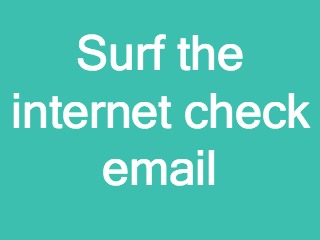 Question 2. Laptop or Desktop?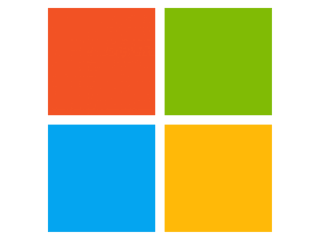 Best Microsoft Option for performance and budget
So the goal would be to have a high performance computer that is mobile, light weight, long battery life, and would also be a great desktop computer where you could hook up multiple screens.  We would also want this to be a reasonable price that is not going to kill your budget.  Is there such a thing?  Why Yes.  Yes there is. 🙂
Here is why I love this device for an all in one computer. First as a laptop it is awesome. Very powerful lightweight and it has a high resolution screen.
Processor option – Intel Core M – Intel Core i5 – Intel Core i7
Hard Drive option – 128GB – 256GB – 512GB and 1TB
RAM option – 4GB – 8GB – 16GB
The ideal combination = Intel Core i5 with a 256GB hard Drive and 8GB of RAM –
Okay – so why not get the Intel Core i7? Great question – The Intel Core i7 is not worth the extra $300 and does have the tendency to overheat.  But if you have to have an i7 go ahead.. I am not stopping you.
The hard drive is a little small I know but i store almost everything on an external drive that I backup to OneDrive.
There is a big difference in performance from 4GB of RAM to 8GB of RAM but not as much of a difference between 8GB to 16GB so 8GB is more than enough.
But if you have the extra $600 go for it.  Max it out. Microsoft Surface Pro 4 (512 GB, 16 GB RAM, Intel Core i7e)
Oh and don't forget to add these items
Question 3. Do you want to be cool?
Yes the stereotypes are right.  Mac is for hip cool kids and Windows is for nerds… True.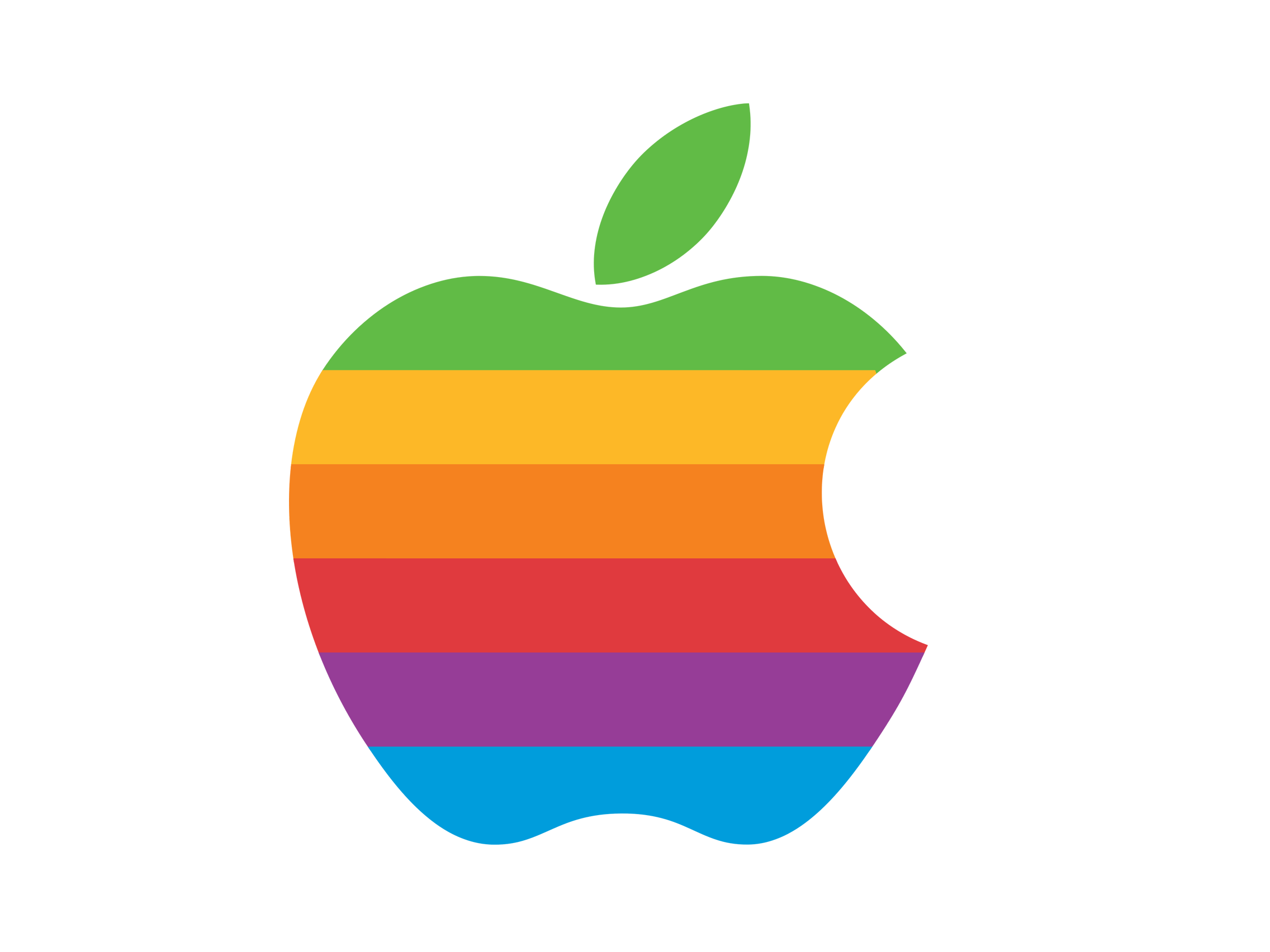 Okay let me be fair… I love Mac!  They are beautiful and elegant and very intuitive to use.  If you are a "Non-Business User" then Mac is the way to go.  You are less likely to have problems.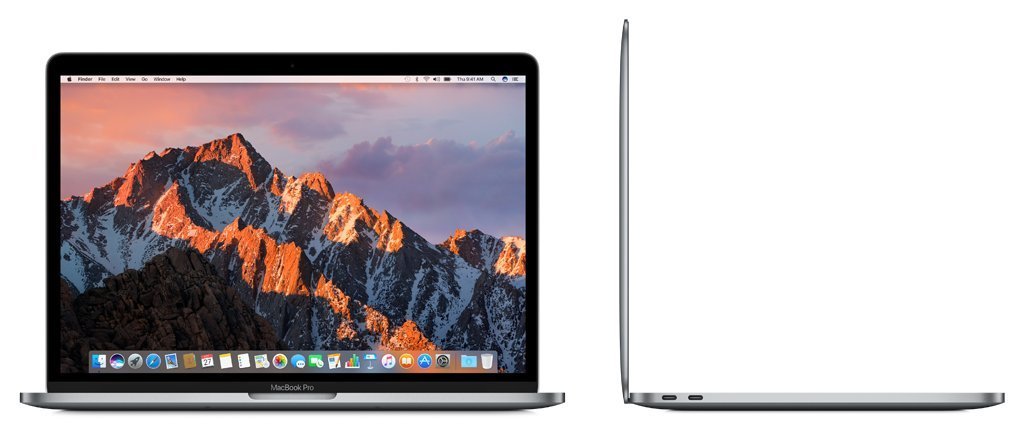 Apple MacBook Pro MLH42LL/A 15.4-inch Laptop with Touch Bar
Very fast i7, 16GB RAM, Very fast SSD – 512, Light weight, High Resolution Screen.
DISPLAY – This is what I noticed right away. Years later, I am still grieving for my 17″ MBP. This display makes the 15″ model feel much closer to the 17″. I'm sure this is a combination of the very small bezel, new brighter screen and the larger size of the laptop overall.
SPEED – This version is much faster than the previous model. Adobe software opens much faster and I don't have any issues with software lagging or hanging up when working in 3-4 Adobe apps at once.
TOUCH BAR – Almost immediately I started using the Touch Bar. The fingerprint recognition is the thing I used most. There are several apps I use on a daily basis that require very long passwords and they now allow me to use fingerprint versus typing the password.
APPLE WATCH UNLOCK – I have to lock my machine when walking away, so it is very handy that it automatically unlocks with my Apple Watch.
FORCE TOUCH PAD – The new, larger touch pad is wonderful. It is easier to move across multiple monitors, use signature apps, etc.
Compare to similar items
| | | | | |
| --- | --- | --- | --- | --- |
| | | | | |
| Customer Rating | (278) | (1216) | (0) | (24) |
| Price | $2,599.00 | $1,849.00 | $3,199.99 | $1,679.00 |
| Shipping | | | | FREE Shipping |
| Sold By | Amazon.com | Amazon.com | ABR TRADING | Electronics Basket |
| RAM Size | 16 GB | 16 GB | 16 GB | 16 GB |
| Processor (CPU) Manufacturer | Intel | Intel | Intel | Intel |
| Processor Speed | 2.7 GHz | 2.2 GHz | 2.6 GHz | 2.2 GHz |
| Display Resolution Maximum | 2880-by-1800 | 2880×1800 pixels | — | 2880 x 1800 |
| Screen Size | 15.4 in | 15 in | 15.4 in | 15.4 in |
| Display Technology | — | LED | — | — |
| Hard-Drive Size | 512 GB | 256 GB | 1 TB | 256 GB |
| Item Dimensions | 13.75 x 9.48 x 0.61 in | 14.13 x 9.73 x 0.71 in | 0.6 x 13.8 x 9.5 in | 2.17 x 15.51 x 11.06 in |
| Item Weight | 4 lbs | 4.49 lbs | 4 lbs | 7 lbs |
| Operating System | Mac OS Sierra | Mac OS X | Mac OS X Sierra | Mac OS X |
| Processor Count | 1 | 1 | 4 | 4 |
| RAM Type | DDR3 SDRAM | DDR3L-1600 SDRAM | DDR3 SDRAM | DDR3 SDRAM |
| Wireless Compatibility | — | 802.11A | 802.11abg, 802.11n, Bluetooth | 802.11bgn |
| | | | | |
Who you will be working with
The Ridiculously Thorough Professional Home Theater and Home Automation Video Installation Guide.
Your Staff
Reality TV Star and Father of 5 Alan Clegg and Spartan Race Participant Anthony Blando
DIY Home Theater Installation
Step by step instructions that you can follow. 
We will walk you though "Your" installation
Questions? Comments? Advice? You Can Talk with us.